The beef slaughter machine for cattle skinning is entirely made of stainless steel, complete with two side platforms for the operators, stainless steel chains with automatic skin release system, electric control panel, upper leg blocking device, hydraulic unit, joystick for roll and platforms control, safety photocells and guards.
On request, the machine is equipped with a rear electrostimulation system, which allows the stiffening of the animal and therefore facilitates cow skinning.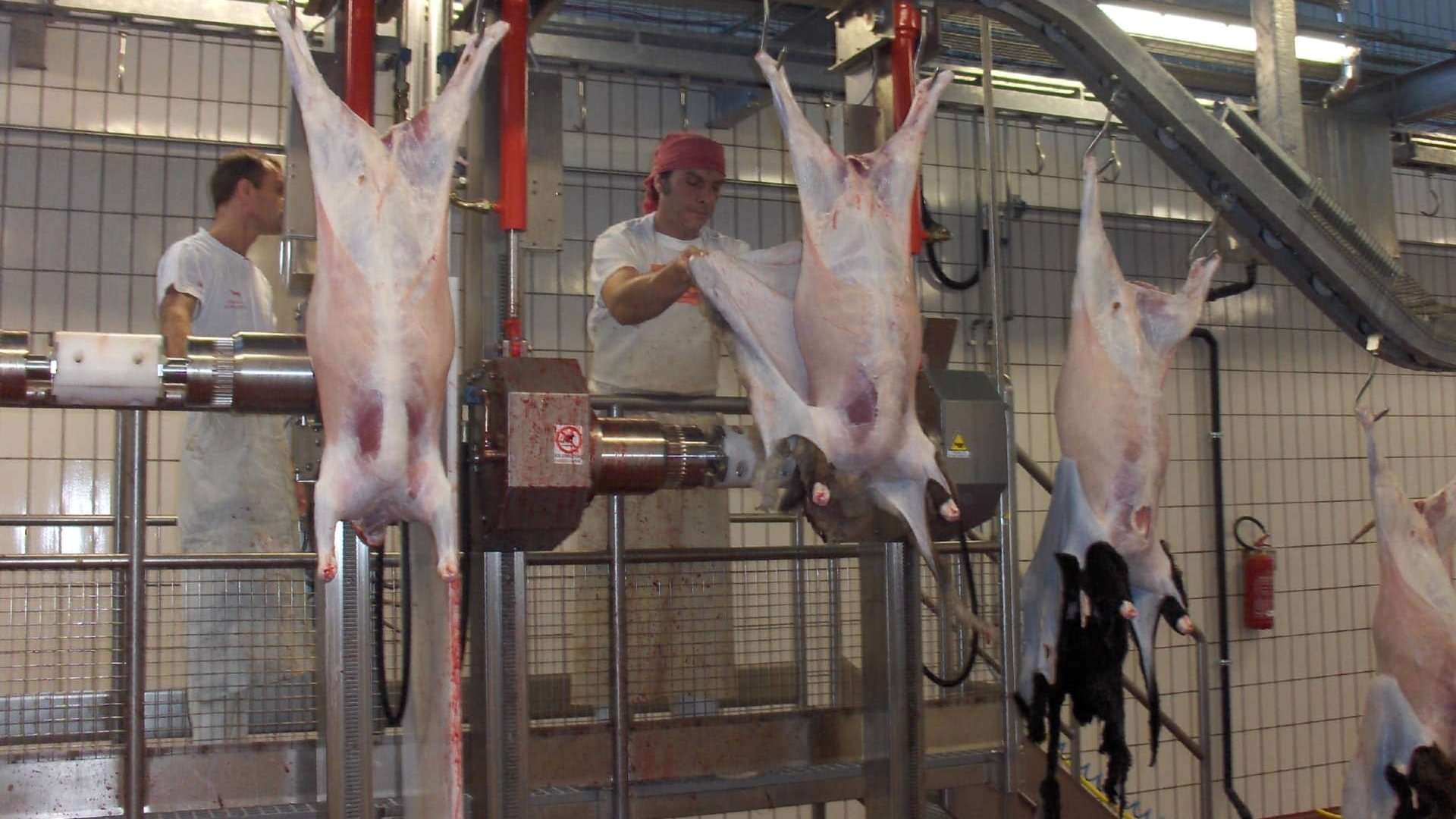 For low capacity beef slaughter plants, DEST ITALIA offers the traditional hydraulic skinning platform with a central hole for the passage of the animal, with or without hide pulling roller depending on the needs. The platform can easy guest two operators and is complete of hand washbasin with knife sterilizer.
For goat and sheep meat processing plants, DEST ITALIA provides various models of skinning machine to install on the slaughter line.