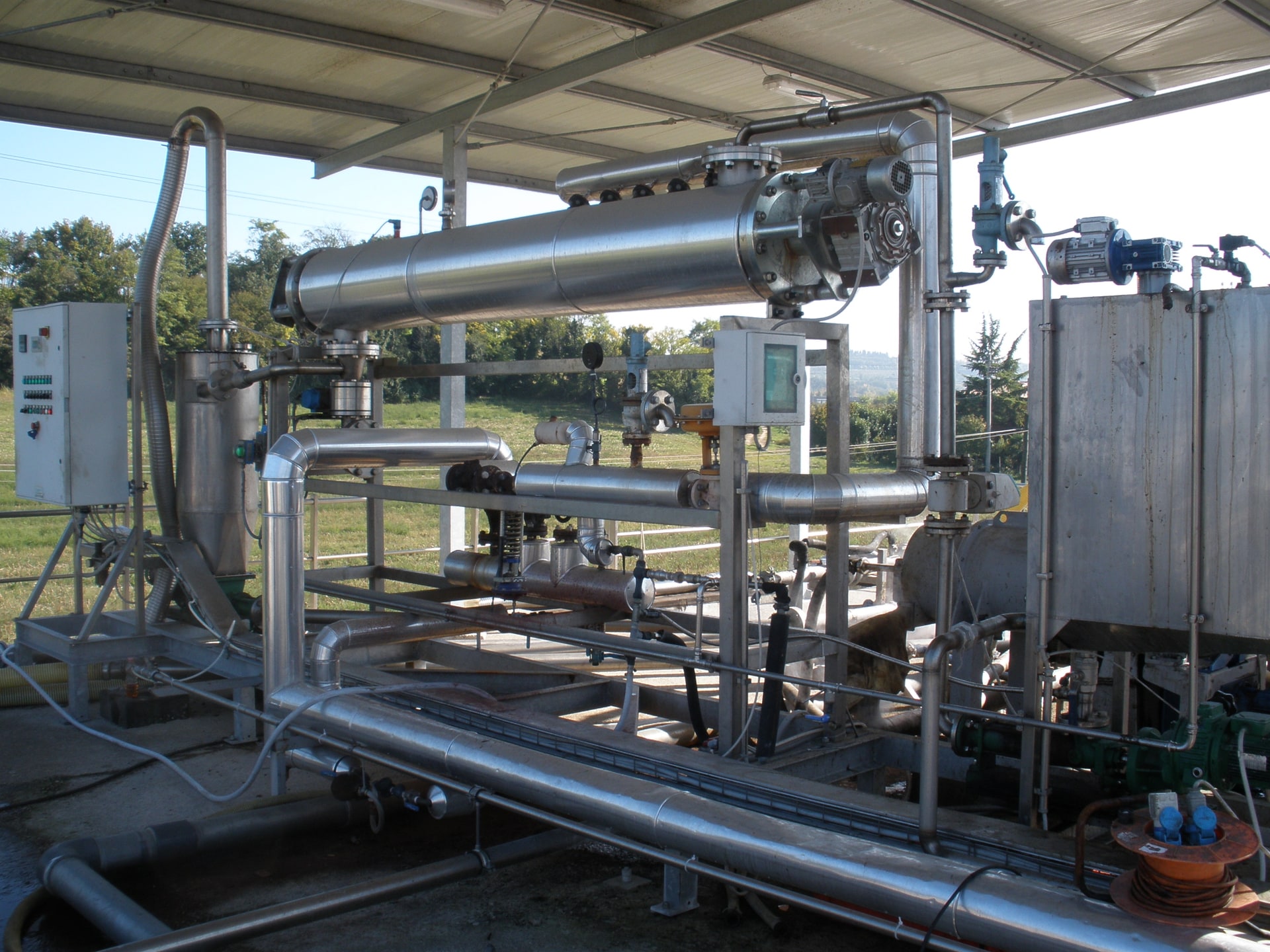 The tripe and internal organs of the animal, result of the animal evisceration process, if washed and sterilized become an excellent economic income for the slaughterhouse. DEST ITALIA offers a wide range of centrifugal washing, whitening and refining machines, stainless steel made. The company designs and realizes the whole tripe processing area, including tables for collecting and emptying the intestinal parcel, hoppers, elevators for trolleys, tubs of various types and capacity.

All parts of the animal that are eliminated during the slaughtering phases and can't be used for human consumption (horns, legs, skins, viscera, rumen), must be conveyed outside the slaughterhouse building to the dedicated stocking area.
DEST ITALIA proposes screw conveyor handling systems of various models (horizontal, inclined, vertical, bi-directional) and pneumatic offal blow gun able to shot the product at relevant distances.
DEST ITALIA also supplies Rendering and cooking plants for slaughtering by-products. Those systems are composed of many equipment, such as: bones and carcass collecting tanks; bone crushers and shredders; pressure cookers (batch model or continuous); handling screw conveyors; press and hammer mill for production of bone meal; decanter and fat collecting tank; air condensers and scrubbers; steam producer and water softener unit.